Helping you develop strategies that yield growth.
Parker Corporate Group (PCG) is an Advisory firm of Consultants and Coaches that partner with individuals and organizations to develop strategies that yield growth. Our results-focused approach positively impacts the individual and the entire organization, improving results and achieving unprecedented levels of performance.
Cleveland Parker is Founder, President & CEO of Parker Corporate Group, LLC (PCG). Cleveland leverages Lean methodologies and tools to help individuals and organizations align their resources in order to achieve their vision, while realizing optimal performance. He brings expertise in Strategic Planning, Organizational Structure, Process Improvement, Leadership Development and Executive Coaching to optimize performance and engagement.
Prior to launching PCG, Cleveland served as Vice-President of Marketing Operations for the Americas, Vice-President & General Manager Industrial Connectivity and Director of Mobile Machine Controls respectively with Belden, Inc. He was also a General Branch Manager with Beacon Supply. He began his professional career in retail furniture sales where he developed his craft of assisting customers in realizing their vision through effective listening and questioning for the purpose of making the vision come to life. He leveraged his retail selling experience to win a position as a Territory Sales Manager in the Flooring industry for Shaw Industries servicing Retailers, Interior Designers and Contractors. His ability to create effective quota busting sales plans was rewarded as he was promoted to larger territories and into a Sales Leadership role as a District Manager, leading a sales team in the NY/NY district.
He further advanced his Sales Leadership career by expanding his geography and responsibilities by accepting a role with McGraw-Hill's Dodge Data & Analytics as a Sales Director and Regional Publisher. Cleveland retooled the sales team to compete in am evolving market, successfully integrated an Inside Sales team, launched a CRM, revived the Mid-Atlantic Construction magazine and received Region of the Year honors.
Cleveland has led the development and implementation of Strategic Plans in both the private sector and in the GovCon arena. His planning approach is comprehensive and incorporates reviews of the organization's structure, processes, human capital, and reward system. He has led planning sessions for government contractors as they transitioned from the 8(a) program, and helped them develop strategies and plans to successfully compete in the full and open market, resulting in growth up to 8x that of their peers in the GovCon space. In the private sector, his planning approach resulted in growth of 19% year over year and market share gains in excess of 7% for a business unit competing in both US and Latin American markets.
Regarding Training and Leadership Development, Cleveland has always regarded employee development as a primary responsibility of any Manager of human capital. As a Sales Director, Business Unit leader and Executive, he has always engaged with his staff in order to develop them and make them better professionals. While serving in an executive capacity for a fortune 500 organization, he was recruited by the VP of Talent Development to facilitate the Development sessions for Directors in the US and Canada. Since starting his Advisory Firm, he has developed and administered a Leadership Development process that includes human capital assessments prior to groups or individual coaching sessions. He has administered his plan to multiple teams in the GovCon space with successful outcomes.
While leading the global Marketing Operations team Cleveland re-designed the quoting process resulting in significantly improved Performance Metric. Through the successful implementation of multiple Kaizen events and customer surveys, the entire process was redesigned to fulfill the changing requirements of customer and market demand. The revisions resulted in increased quoting opportunities for the organization, and an increase in the number of profitable custom orders won.
He received a BS degree in Textile & Apparel Manufacturing Management from North Carolina State University and an MBA from Virginia Commonwealth University. He is a Certified Professional Coach (CPC), Black Belt, Transactional Process Improvement (TPI) and certified ADVInsights Index (DISC Index, VALUES Index and Attribute Index). Cleveland is on the Board of the Institute of Management Consultants (IMC, USA a 55,000+ member "international community of ethically grounded consultants who provide support, education and camaraderie.") National Capital Region where he serves as chapter President.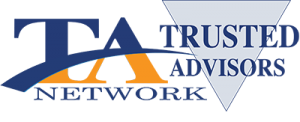 A Trusted Advisor Network Affiliate
PCG is affiliated with Trusted Advisors Network LLC a world-class leader in the areas of business and management consulting, life/business coaching and training, youth leadership, and leadership development. We are dedicated to helping organizations and individuals manage strategic change, innovation, cultural transition, and goal achievement. Our clients' results are measured by quantum jumps in productivity, performance, cost reduction, and asset utilization. Our approach is tailored to meet organizational and individual needs with proven processes. Our unique approach has been used since 1978 to help people become more productive and effective by linking individual performance to organizational performance.
Contact us to learn more about how we can assist you in achieving the results you desire.